What's it like to be a Landscape Designer?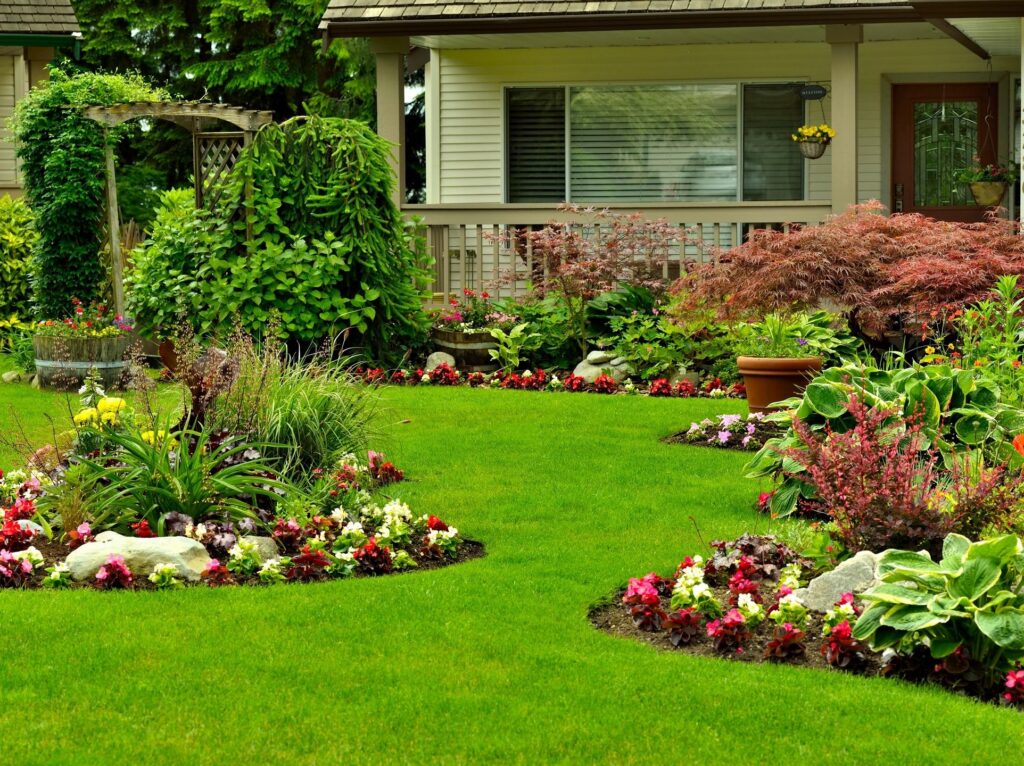 Have you ever wanted to know what it takes to become a landscape designer or architect? Landscape Designers are horticultural experts who combine their knowledge with technical effectiveness as well as layout knowledge to develop well-designed, useful, and enticing outside spaces. They are experts in their field after years of apprenticeship, experience, patience, and lots of coffee (or energy drinks). This article provides basic guidance on landscaping jobs and whether or not a career as a landscape designer is the right fit for you.
Normal Landscape Design Routines
As a landscape designer you understand the capabilities and limitations of your team, equipment, local environment, and creates a winning strategy and style that is practical as well as appealing for the site layout according to a client's ideas. There will be 3D drawings and renderings to give the property owner a look and feel of the property layout you came up with. However, starting out with some sketch paper is a great place to get started before touching the computer.
Other landscape design services and technological illustrations (typically making use of AutoCAD) are common further in the design and development process and specify the area as well as species of plants in addition to paths, yard frameworks, water gardens, wall surfaces, and paved areas. During this time you should be familiar with what is going on in the nursery, what plants are ready for transplanting, etc. Also, staying in close communication with contractors as well as suppliers to ensure your crews will be available for tentative scheduling and to ensure that materials will be available. Bringing a client's dream to life on time, and on budget is no small feat for a landscape designer.
Your role as an individual or team of Landscape Designers is to be innovative individuals with exceptional spatial understanding and also horticultural knowledge. You will need to have strong interpersonal skills, as you will certainly be communicating with clients and team members while dealing with various projects and jobs simultaneously.
How to Become a Landscape Designer
To get into the landscaping career field as a landscape designer in Ohio, you generally need a Bachelor's Degree and be licensed and recognized by the state. It's also possible to become a landscape designer without a degree. With no formal degree, however, your experience and job prospects will become extremely limited in landscape architecture. Programs usually incorporate aesthetic and also innovative abilities with functional as well as technical elements of landscape style.
Graduates in landscape design might work in domestic, exclusive, or business landscape and also horticultural tasks. Landscape designers looking to further their careers might aim to work as horticultural consultants, preparation and growth surveyors, or urban developers.
Skills and experience landscaping companies are trying to find:
Sales & Customer Services
AutoCAD
Landscape Design
Gardening
CAD Design
Layout Software application
Design Paperwork
Adobe Collection
Landscape Building and construction
Advantages and disadvantages of Becoming a Landscape Designer
Landscape designers need critical thinking, however, working through challenging environments and projects can be very rewarding.
Pros
Job selection where each task calls for a distinct service. Additionally, there is a lot of analytical entailed which maintains you challenged as well as stimulated.
Cons
Oftentimes, landscaping is the last element of a design where various other parts are currently uncompromising as well as you can not always prepare. For that reason, it can be frustrating to collaborate with a lot of restrictions and also limitations however awarding when you locate a solution.
Landscape Layout: How to Keep a Great Design Job and Ethics for Landscaping
Landscape design affords you the opportunities to create stunning spaces. At what expense are you willing to go to achieve those goals? Are you willing to cut corners or use lower-quality materials?
Pros
The job creatively challenges you with numerous style concepts in conjunction with the state's criteria and to stick within your documentation for the final styles for customers.
Cons
Agricultural understanding is vital for exact designs which work both for the customer and environment; construction understanding is specifically essential as you have to adhere to building ordinance along with guaranteeing accuracy for all your defining for your style.
Pros
Working independently, being imaginative, and also servicing a variety of projects is what inspires some designers and helps maintain fresh points of view and keep the work exciting.
Cons
Being disciplined to function by yourself can be an obstacle. Safeguarding your style and also choices can be difficult with some clients, particularly ones with money that think that money makes them always right.
Ready to Become a Landscape Designer?
That is a bold statement, we know. Of course, we don't recommend anyone to leave their current job to jump into a career field that they are uncertain of yet. However, if this is an area that aligns with your strengths, follow our application process and get in touch with us. We might just have a spot somewhere on the team to help you nurture your creativity and love for the outdoors.
Check out our current landscaping job openings
---
Related Articles to Landscape Design