Smith Landscaping can improve your curb appeal and add value to your home through our custom residential landscape design and installation services. We work on new landscape and hardscape installations year-round, including patios, outdoor kitchens, decks, pergolas, retaining walls, fire pits, pathways, and driveways.
Landscape Installation
Landscape and hardscape installation can improve curb appeal as well as increase the value of your home. According to Turf Magazine, a professionally installed landscape or hardscape can increase your home's value by up to 15% when compared to homes with no landscaping or minimal landscaping. Landscape and hardscape installations are also a great investment and promise a return of 100%-200% when it comes time to sell your home, according to the Washington Post.
Landscape Design
Our team is happy to work with your landscape architect or designer or create a customized plan for your property. Contact us today to set up a free initial consultation. Landscape design fees will be discussed at the initial meeting if there is a need for additional design work from a residential landscape designer. Your new outdoor residential living space is only a phone call away!
Our stone masons and carpenters all have years of experience in outdoor construction. We also work with a close team of subcontractors for the plumbing and electrical components of these projects. Please see the gallery on this website for examples of our work. Again, all initial consultations are free, contact us today!
Backyard Landscape Installation Advice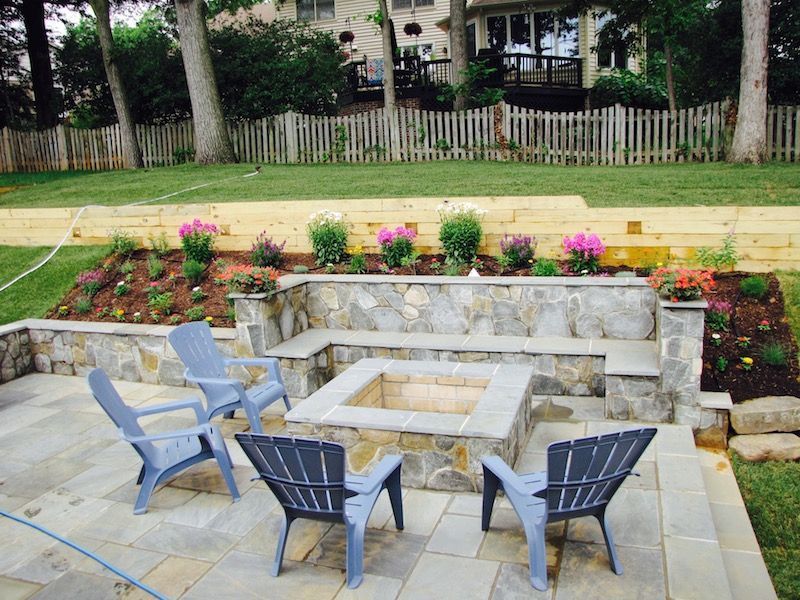 Landscape installation can totally transform any backyard landscape. From classic hardscapes to trendy hardscape designs, there is a landscape design out there for every backyard landscape. With a little planning and investment, you can transform your backyard landscape and save money at the same time. We'll take a look at hardscape installation and some other landscape maintenance options.
Custom landscape installation services will include some basic landscape design considerations. One of these considerations involves choosing the right hardscape material. For instance, if you have a lot of rocky terrain that needs to be covered up, you might want to choose stone, bricks, gravel, tiles, or natural pavers. Choosing the wrong hardscape material can actually cost you more in the long run because it will limit the aesthetic appeal of your landscape design.
When you hire landscape installation and landscaping services, it's important to pay attention to the types of plantings that you put in your yard. Some landscape installation companies will only offer you standard plants, like shrubs, trees, and plants with similar foliage. While landscape maintenance companies may not offer any exotic plants, some do offer a few unique plants to spruce up your home's landscaping. If you don't feel comfortable with standard plants, there are other landscaping services that can offer you some truly amazing plantings and designs.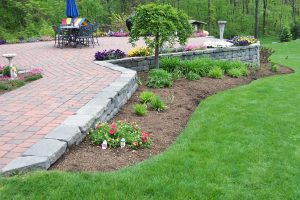 Paying attention to how your outdoor space looks will increase your property value, and improve your personal enjoyment of your living space. It's also important to remember that the goal of landscape design is to improve the comfort and function of your home's outdoor spaces. Landscaping installation will usually consist of landscaping walkways, patios, decks, and other outdoor spaces. If you're looking to make your outdoor space more aesthetically pleasing and functional, hiring landscape services to install your landscape design properly can help.
There are many landscape design ideas available, so make sure that you research all of your options before choosing a company to install your custom landscape design. Landscaping installation can take from several weeks to several months, depending on the size of your outdoor space and the complexity of the landscape design. Keep in mind that the design of your landscape will ultimately affect your home's value, the amount of time you can use your outdoor space, and the safety of your family. Make sure that you choose a professional company that will work with your budget and personal tastes to ensure a beautiful landscape design for your home. Your yard's beauty will last for years to come.