A Detailed and Comprehensive
Landscape Design for Your Home
For us NO project is too big! Let's talk about your ideas & plans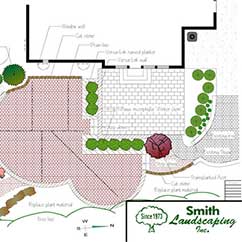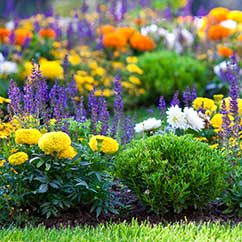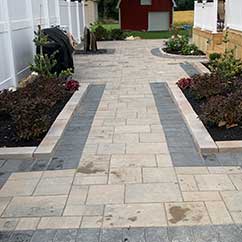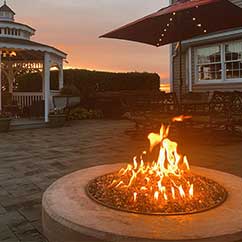 Smith Landscaping Design Services
A well designed landscape and outdoor living space will enhance your enjoyment of your yard, add value to your property and endure for many years. Whether you are looking to rejuvenate an existing yard or create a new one, our DESIGN team can help you see opportunities, resolve problems and respond with a Smith Landscaping professional design.
We have a proven track record of successfully responding to a wide range of different budgets, styles and site requirements with creative and practical solutions. We can help you transform your outdoor space into a place of beauty, sanctuary or pride.
Serving Columbiana, Mahoning, Portage, and Stark Counties Since 1973
Landscape Themes & Styles
Whether its a patio, a privacy screen, an all-summer color perennial garden or the landscape around your home, you are ready for an update and we are here to help! We offer a full variety of landscape design services and plant material to give your home that professional, landscaped look. We strive to stay away from the so-called "builders specials" and mass produced, cookie-cutter landscapes.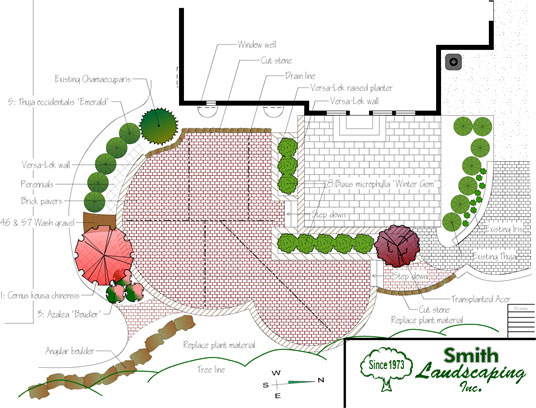 Landscape Architecture, Design and Planning
Renovations / Restorations / New Construction
Before you build master plans including drive and house placement.
Tree and natural resource protection planning.
Pre-purchase evaluations.
Outdoor Living Space Design and Construction
Patios, Decks and Walks
Outdoor Kitchens and Grill Spaces
Fireplaces and Fire pits
Waterfalls, Ponds and Fountains
Outdoor Lighting Systems including LED lighting
Irrigation Systems with smart technology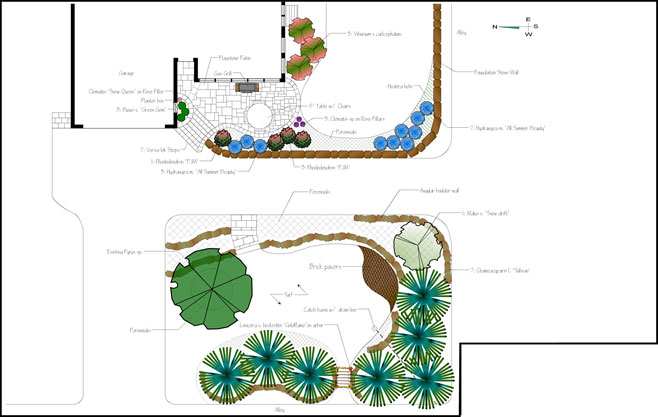 Garden, Planting and Softscape Design and Installation
Low Maintenance
Natural / Formal / Semi-formal
Four-season Color
Water Gardens
Our designers will compose an attractive and functional plan quickly using hand drawn diagrams or digital prints using digital software and your digital photos.
With one of our landscape designs you will receive:
A professional design or sketch
A design that works for you
Our advice to get you growing.
Landscaping Design Services Offered
The benefits of having your landscape professionally designed are endless. It allows you to visualize the end result and work with our landscape designer to create something you will love as well as ensuring an accurate quote and timeline.
Providing landscaping options to meet your project goals
It helps to have in place a framework whereby both you the client and your Smith Landscaping professional are on the same page throughout the entire process. Less 'interpretation', more 'understanding'.
We'll provide an estimate
You'll see an overhead Birds-eye View
Designs from you ideas
3D Designs
Landscape plant list (plant pictorials)
The best option is to give us a call to discuss your needs and if required we can schedule a visit to check it out and make our best recommendations. We offer services from Design and Build right through to Maintenance.
Are you ready to discuss your ideas?
Please get in touch with us to arrange a free, no obligation consultation.
Our Portfolio
See a Full Gallery of Our Work