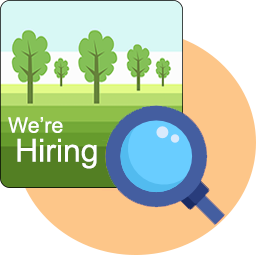 Landscaping Jobs in
Columbiana County Ohio
Smith Landscaping is Columbiana County's #1 name in Landscaping. Why? Because we'll handle the hard work while clients can focus on the beautiful results.
Landscaping Companies in Columbiana County OH
Smith Landscaping is one of the best-rated landscaping companies in Columbiana County OH for landscsaping jobs. Since 1973, our family has proudly served homes and businesses within this community. Many of the beautiful lawns you drive past every day are carefully cultivated by our talented staff. We take pride in our work, as evident by the extensive array of specialized services we provide.
Join An Amazing Team of Landscapers
Founded in 1973 by Robert G. and Norma Smith, the goal was to provide prompt, personal, and quality services to their customers' outdoor spaces. In 1994, Smith Landscaping, Inc. became a second generation company when Robert and Norma's sons, Brian and Brad took over as owner/operators.
At Smith Landscaping, relationship is key. We are blessed to have a great team of people who love what they do and are committed to the highest standards of decency, workmanship and integrity.

Open Positions:
Landscaping Jobs Columbiana County
---
---
Smith Landscaping Job Perks
At Smith Landscaping, we're a team of professionals, driven by results and relationships. We are strongly committed to taking care of each other, clients, and communities.
As a Smith Landscaping employee, we offer the following benefits and perks:
Competitive salaries
Health insurance programs
Advancement opportunities
Employee Development Opportunities
Vacation & Sick Leave
Paid Holidays
In addition to everything outlined above, if you're looking to join a crew of talented go-getters who tackle big vision projects other companies could only dream of, you might just have found your match.
Our Columbiana County Landscaping Services
When you are looking for a landscaping company, you need one that is able to handle all of your needs – not just a few. While many so-called "landscapers" offer just a handful of services like mowing lawns and trimming shrubs, we do it all.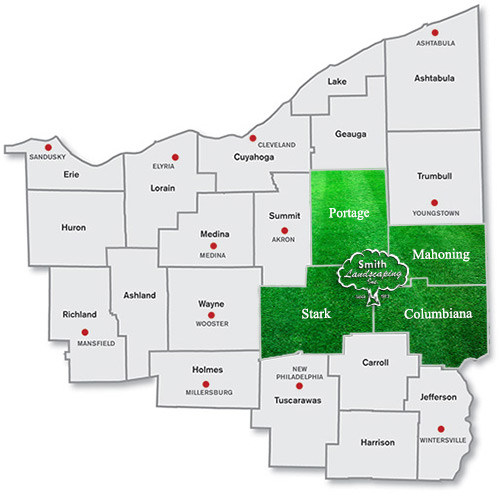 Our professional residential landscaping and commercial landscaping services include:
Design/Consulting
Lawn Care
Flower Planting
Seeding & Sodding
Patios & Walkways
Retaining Walls
Water Features
Bed & shrub maintenance
Privacy Fences
Outdoor Landscape Lighting
Landscaping ideas & more
…and much more. We offer fully customized solutions to help you create the outdoor space you have always dreamed of.
Columbiana County Landscaping Jobs: Common Questions and Misconceptions in the Area About Careers in Landscaping
When it comes to lawn care or landscaping jobs in Columbiana County, for a long time the belief was that these types of roles were no more than part-time gigs or something that you might do while actively searching for something better.
That's no longer the case. Read on to discover the answers to common questions people like you have in the Columbiana County area.

Is landscaping a good career in Columbiana County?
The truth is, lawn care or landscaping jobs in Columbiana County can absolutely be great careers, considering that you find the right landscaping company to work for (hint: Smith landscaping!) These types of positions can be fulfilling and provide generous benefits– and yes, they can pay well too. Subsequently, without a modest wage, it wouldn't make a difference how much you might really like a certain job! It simply doesn't make sense to stay if it doesn't provide a decent living.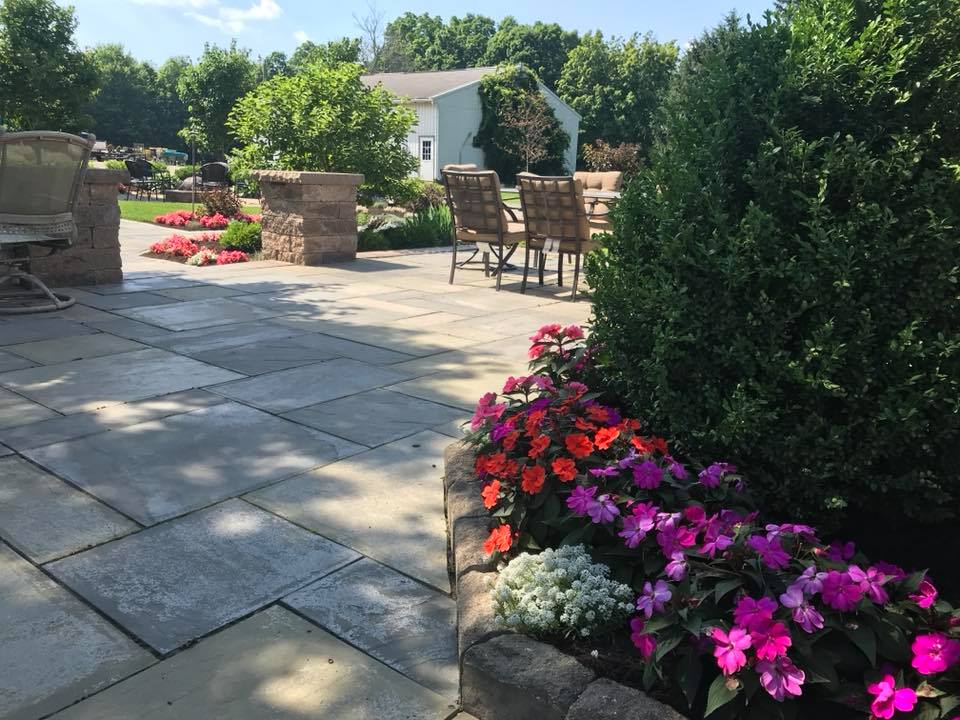 What does a landscaper do on a daily basis?
There are many different career options in Columbiana County in landscaping. A person can do everything from trim and shape trees to planting flowers. They may also need to install an irrigation system. Some landscapers may work on farms and golf courses. They would be a landscaping architect. A landscaper can also help residential clients make their homes look more pleasing.
Large companies (and private residences) have grounds that need to be maintained as well as schools and universities. Public parks need to be managed as well as zoos and theme parks. All of these places need someone to take care of their landscaping needs. On a smaller scale, landscapers in Columbiana County can earn a good living taking care of residential properties and planting flowers and trees. There is not a lot of training need for that, so this can be a good and smooth career change.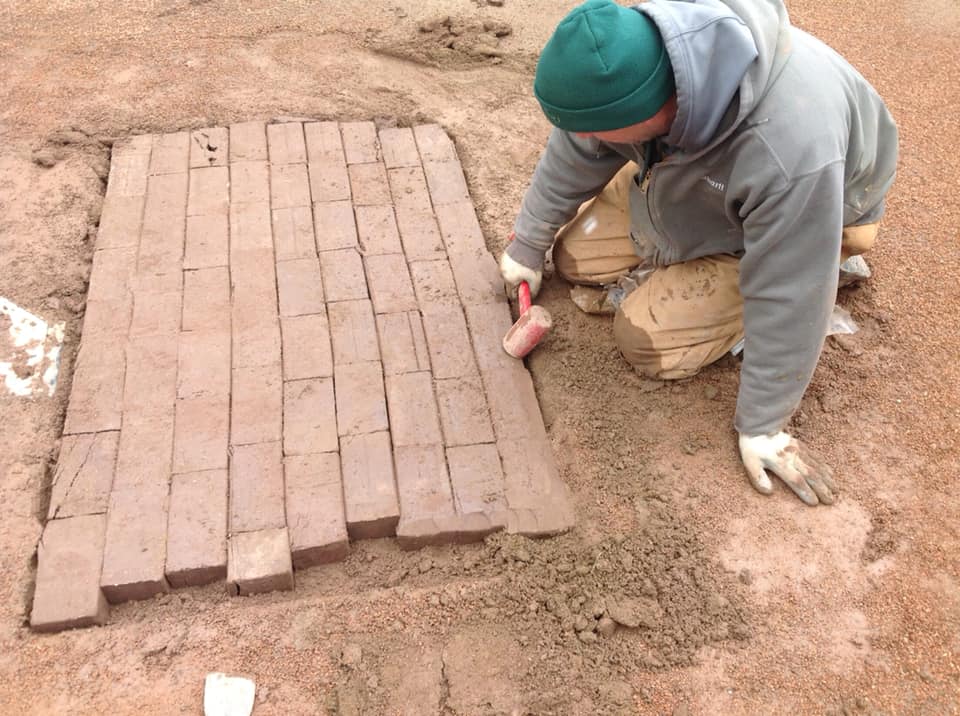 What qualifications do i need to be a landscaper in Columbiana County?
Many groundskeepers in Columbiana County, also known as landscapers or grounds maintenance workers, aren't required to have formal training. In most cases, you'll receive on-the-job training, such as private residences, commercial properties, golf courses, university campuses, or cemeteries. You'll learn about cutting lawns, trimming trees, planting flowers, and applying pesticides.
If you're interested in management positions, you may want to consider completing an associate's or bachelor's degree program in landscaping technology, horticulture, or a related field. These programs can provide you with instruction in topics that include:
Sustainability
Turf management
Plant insects and diseases
Landscape materials
Landscaping Career Advice
Looking for some expert advice for finding a job in the landscaping industry? Check out these helpful articles about landscaping careers in the valley