We are not just another landscaping company; rather we are the INDUSTRY STANDARD. See how for over 45 years our company has been changing and enhancing the landscape scene in Northeast Ohio.
Our Mission
Smith Landscaping, Inc. is a team-oriented company striving for the beautification of the residential and commercial clients' outdoor living spaces.
Our Vision
To improve both the quality of the environment and ourselves by being the best at what we do. We can profit through team work, confidence, and pride in our work and in ourselves.
Our Objective
The primary objective of Smith Landscaping, Inc. is to provide our clients with quality service that produces results of lasting value. We believe that maintaining personal contact and flexibility goes a long way toward meeting the objective.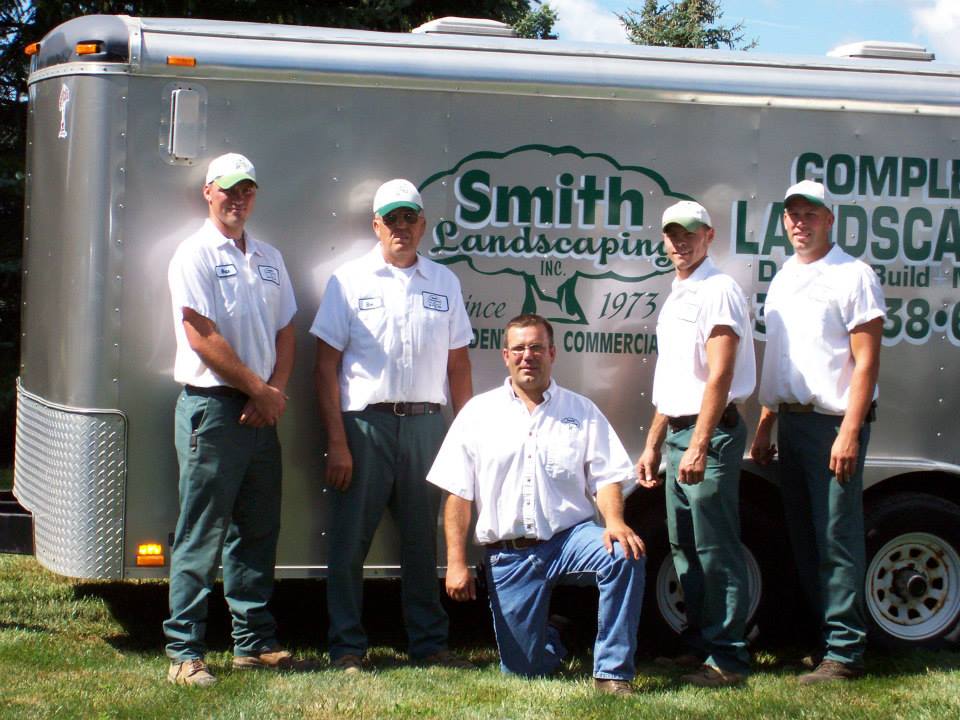 Our History
---
Smith Landscaping, Inc. is a design, build, and manage landscape company. Founded in 1973 by Robert G. and Norma Smith, the goal was to provide prompt, personal, and quality services to their customers' outdoor spaces. In 1994, Smith Landscaping, Inc. became a second generation company when Robert and Norma's sons, Brian and Brad took over as owner/operators.
For more than 40 years, Smith Landscaping, Inc. has been providing landscape services to residential and commercial clients in Columbiana, Mahoning, Portage, and Stark counties.

The Team
---
We are blessed to have a great team of people who love what they do and are committed to the highest standards of decency, workmanship and integrity. We make these standards a reality by employing strict standards of conduct including random drug testing and criminal background checks, uniforms with shirt tails tucked in, and no foul language, smoking, or loud music on any jobsite. We invest in continuous training and have the latest certifications in all areas of our operation.
We do this so you can be comfortable and confident of our performance when we are working on your property. Our team boasts some of the most talented people in the industry and we look forward to putting our skills to work for you.

Why Choose Smith Landscaping?
---
Your property's landscape is an opportunity to make a great first impression. Beautifully designed and maintained properties give customers confidence and create pleasant work environments for employees. Landscaping is not a one-time job. It requires long-term planning and consistent maintenance by professionals who understand your vision and will work within your budget.
At Smith Landscaping, relationship is key. We take the time to understand your goals and provide detailed landscape designs tailored specifically to your needs, budget, and time constraints. Our dedication to making your landscaping reflect your best public image begins with your first call. Our staff follows up after every client contact, ensuring positive results and excellent customer service. Your satisfaction is our greatest priority.
330-938-6562
Get A Quote