We're always here to help! Whether you need planting advice, bug diagnosis, a comment or a question regarding your account, feel free to contact us below.
Contact Smith Landscaping
Smith Landscaping, Inc
14630 Beloit Snodes Rd
Beloit, OH 44609
Call Us
Phone: 330-938-6562
Email


Serving Columbiana, Mahoning, Portage, and Stark Counties
Since 1973
We'll send someone out to provide you with a prompt estimate.
Are you interested in adding some some more bushes or trees? Maybe you need repairs completed on your landscape lighting, decks, or lawn? Contact Smith landscaping, we can assist with any project no matter how big or small the job may be.
Serving homeowners and businesses for over 45 years!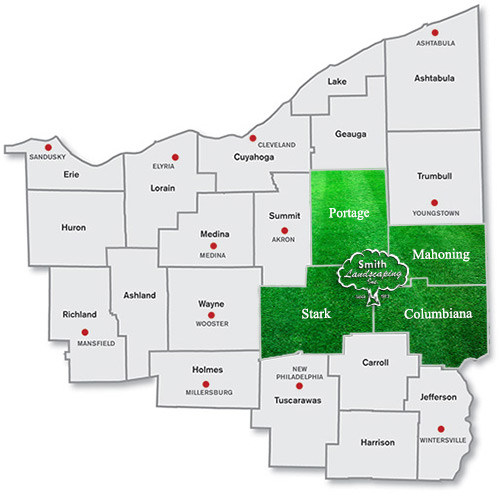 Learn More About Smith Landscaping